Martin Kielty - rock journalist and author
Hey Andy –– finally got time to settle down in a nice vibe and listen to the album. Fuck me, it is a masterpiece! As a wordsmith I'd start with the words "globally emotional" and "world music for the world now."I LOVE it. I hope this isn't an insult – I don't think it is – but it reminds me of the "world music" that came out in the '80s, when we were starting to really celebrate a sense of connection, before it all went Neo-liberal… And I don't want to over-politicise your art, but you're making a powerful point in a strong way.
In any case, my compliments. It looks from the outside that you toiled through a long period of averageness to get here. But you GOT here. It's an artistic achievement, it's a slice of all-ambracing honesty that the world needs right now; and I get the feeling that you always aimed for that, and in the past sometimes you succeeded. But THIS, this is a victory.
You can HEAR the confidence and love. And we ALL need that right now!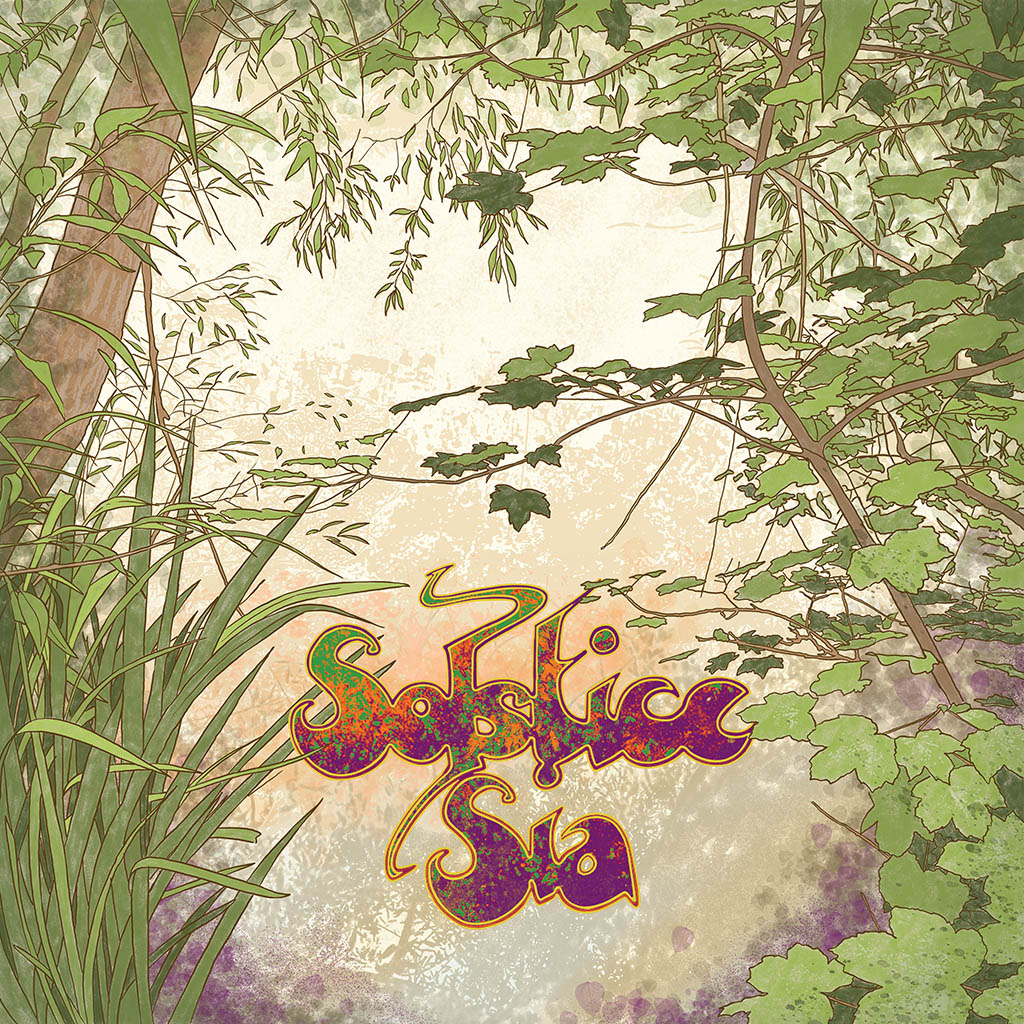 Sia: Scots Gaelic for six. Why six? Well, it's Solstice's sixth studio album, containing six new tracks – a lot of which is in six time. And there are, of course, six members of the band.
But as soon as you start thinking about the significance of the number, more ideas present themselves. You throw a six to begin, and although Solstice are marking their fortieth anniversary this year, new singer Jess Holland brings a fresh complexion to a line-up otherwise unchanged for more than a decade. This freshness permeates the whole album, with lighter – though no less dynamic – arrangements than its predecessors, with Andy Glass's acoustic guitar and Jenny Newman's violin more prominent.
Don't confuse lightness and lightweight, though! Opener 'Shout' is a song of the city, the funky bustling of Robin Phillips and Pete Hemsley's rhythm section underlying the swerve and swell of Steven McDaniel rush hour keys. And there's the song, running against the crush of the crowd, urgent and angry. It's not the punky anger of desperation, though, but the finely-tuned rage that urges change and the toppling of monoliths. Yes, the road of hope is long and we sometimes lose our way, but this is a song to sing as ideological walls topple.
And there's that number six ticking away again: I am not a number, I am a free man, as McGoohan's Prisoner railed. This is an album permeated with the call to individual freedom, the call to conquer fear, but also with reminders of the responsibilities that come with that liberation; to ourselves, to each other, to those who follow, and to the fragile rock on which we spin through space. It's a tough choice, the path is long and hard, but it's necessary and, yes, we can make it.
Because six is the charm, the spell. In China, the number six is held to be lucky, because 六 sounds like 流 (liú), which means flow. As all things flow, so the music flows, , steady but inexorable, gently transforming the landscape while, as Plato observed, the walls of the city shake. 'A New Day' is inevitable, and that trademark Solstice guitar solo spins in celebration into the music of the Spheres.
In numerology, six is the number of community, the number of nurturing and of sharing. Sia reflects that: an album of spiritual sustenance and generosity. Love is Coming. Shout it out.
Oz Hardwick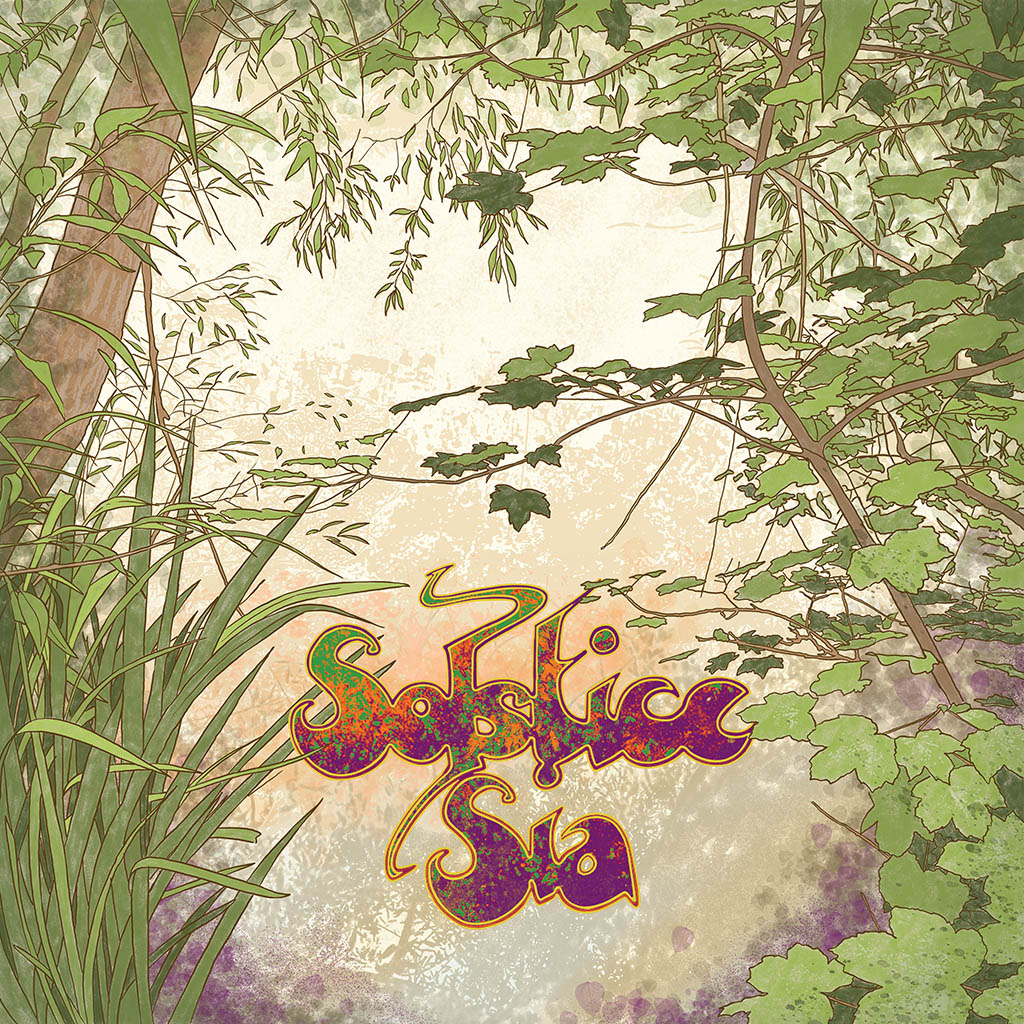 I've heard Solstice before, but less from their 1984 debut album, the sole release of their eighties era in the year I discovered rock music, and more from their 1983 Friday Rock Show session, which I found much later. It was a real surprise because they sounded fantastic but not at all like their many peers in the British neoprog movement and I think that goes double on this album. In its very way, this is up there with the Pendragon from earlier in the year, but the two sit at opposite ends of the prog genre.
For those new to the name, they were founded forty years ago this year by guitarist Andy Glass, who's the band's one constant member and driving force. They split up soon after their 1984 album, but got back together in 1991 with a new line-up, only Glass and violinist Marc Elton returning from the old. A decade or so later and with two more albums to their name, they vanished again, reforming again in 2007. While they've stayed together ever since, it seems fair to suggest that this sixth album is really the start of a fourth phase for the band, because of the prominence of Jess Holland as the band's new lead vocalist.
If I'm reading the story correctly, the core of the band has been Glass and fiddler Jenny Newman for a long time now and those two play the folk festivals in a dance band with Holland on bass. When Glass was working on new material, Jess happened to sing over it and the sheer energy that emerged out of this "kind of turned into a Solstice album".
The overall impression I got immediately and constantly was that this is really nice music and I don't mean that as the insult that it might sound like. Even when it's not up tempo, it's always upbeat, with an inherently pleasant sound. Everything is melodious, whether it's simple and stripped down, like Long Gone, or energetic and busy, like Stand Up. Holland's voice is both innocent and ages old and there's an aura surrounding it. Glass's guitar is liquid and sinuous. He doesn't so much play it as just let it flow through him.
In this, they reminded me of early Wishbone Ash. It's kind of like the opposite feeling to urban music: instead of artificially created sounds to emulate the concrete jungle, this feels like it's been channelled through nature herself. When I walk away from this album, I feel refreshed and somehow purer as if a weight has been lifted from my shoulders. It's a feeling that I often get from albums like Wishbone Ash's Argus and Van Morrison's Veedon Fleece.
As for genre, it isn't just the prominent violin that lends this a folky feel. Solstice have always been a folk prog band, taking as much from the British folk movement as from prog rock, as at home on the Cropredy stage as Reading. However, this new Solstice sound doesn't bear quite as easy comparisons as the old one. There's still Jethro Tull and Fairport Convention, but Solstice don't sound like either, just as they don't sound like Genesis or King Crimson, but occasionally show a lineage from both. Some of the more overt and soaring guitar solos, like the one that wraps up both A New Day and the broader album, remind of David Gilmour, again without actually sounding like him.
Sia is the Gaelic word for six, which shows up a lot here. It's the sixth Solstice album and there are six tracks on it, performed by six musicians. Those songs don't quite come in six minute chunks, but it's a close thing. Half of them run six minutes while the ambitious opener, Shout, runs six minutes twice. I have to admire the comfort level the band must feel to open their first album in six years (and only a sixth in forty) with a twelve minute song that's quintessential folk prog even as it prominently incorporates other diverse elements.
Everything seems effortless, however involved and technical it actually gets. And yes, I would include Holland in that because, while this is her debut with the band, it feels like she's been with them for all their four decades and they've never sounded any different to this. Halfway through Shout, the song calms down for a while. Thus far, it's been solos traded between guitar, violin and keyboards over a funky bass line and with Holland channelling millennial pop chants. Then, five minutes in, it relaxes to soothe us with introspective violin and some gloriously layered vocals. Holland isn't just here, she's as integral as Glass's guitar.
Shout is undeniably a highlight of this album but, quite frankly, so is everything else. I expect to find myself coming back to this album a lot and it wouldn't surprise me to find a new favourite track every time I do. For now, it's Shout, the delightfully pastoral Long Gone and the magnificent build of the final track, A New Day. Tomorrow, it might instead be the perky Love is Coming, with the spotlight it shines on Newman's violin, often a duet partner with Holland's voice, or Stand Up with its darker guitar and gorgeous groove, or Seven Dreams, full of hidden secrets and beckoning vocals. Hey you, sings Jess Holland, and we obey.
This has been a fantastic year for prog. This is up there with the Pendragon, Into the Open and Green Carnation albums, if not above them. Add in Glass Hammer and Kansas and new bands to me like Fren, Illutia, Moura and Ghost Toast and it's clear that prog isn't just doing well, it's thriving and it's more versatile and inventive than ever. It's 2020, the year from hell, and somehow life is good.