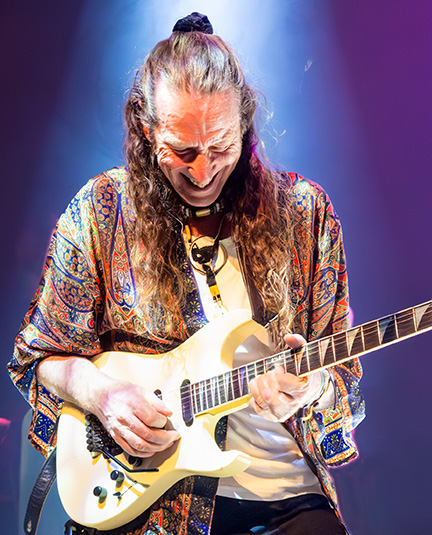 Andy founded the band in 1980 with violinist Marc Elton and the following 4 years would see them make the Marquee Club their home and take the band to the main stage at Reading Rock Festival, Glastonbury and many others. Following the split in 1985, a change of tack led to touring as guitarist for american soul legends Bill Withers and Geno Washington alongside his work as studio engineer and session musician. After recording Ian Anderson in the studio, Andy was invited to take the job of 'front of house' sound engineer with Jethro Tull leading to five American tours and long outings through Europe and the UK . Nothing would prove as satisfying as playing with Solstice though and so, inevitably, Andy reformed the band in it's current line up in 2007
Jess, Jenny and Andy have been working together since 2018 in Jenny's highly successful Festival ceilidh band, FCPB, and joined Solstice in 2020 to begin work on the sixth studio album Sia. Jess has grown so much as a singer and performer since fronting the band as can be heard on our 2023 album Light Up.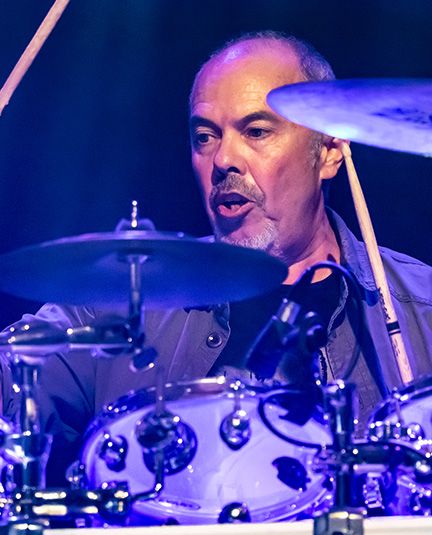 Pete first played drums with Solstice on the 1992 album, New Life. Pete and Andy had already been working together closely having met whilst Pete was signed to Virgin with the Jazz Devils. Soon after New Life Pete immigrated to Australia where he made a name for himself as an award winning producer and artist and released the acclaimed Lords Garden album through Sony....oh and he worked with Page and Plant too!!! Since his return from Oz Pete's encouragement played no small part in the band's 2007 reformation.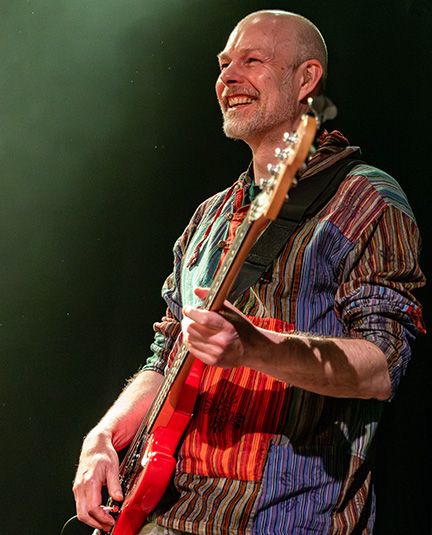 Robin is the son of Margaret Phillips, who played on Silent Dance and occasionally joined the band onstage at the Marquee. He grew up surrounded by music and so it was destiny that he should join Clive Bunker to form the Solstice rhythm section that gigged in support of 1996's Circles. His reputation as a great bass player and 'the nicest guy you could meet' has led to work with numerous projects along side his recent work as a wolf handler......yes really!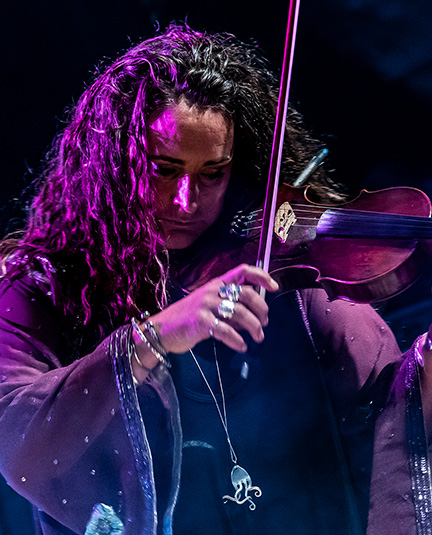 Andy had been looking for a new fiddle player ever since Marc Elton's tinnitus made it impossible for him to continue playing amplified music. A mutual friend introduced Jenny and, although she was up for playing on Circles, by the time recording started Jenny was touring in Canada and beyond with folk rock band Rock, Salt and Nails. On her return though, she joined the band for live shows and her celtic musical roots have been gracing gigs and recordings ever since.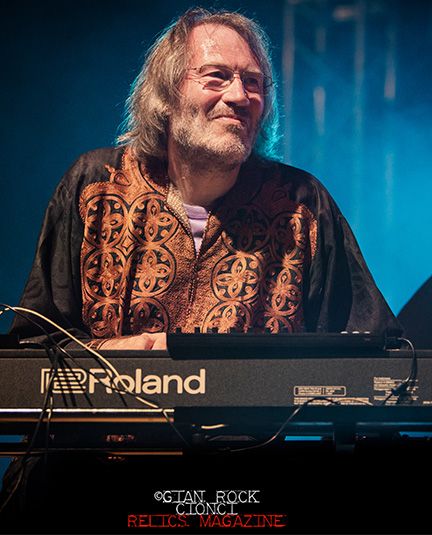 Steven's brilliant piano playing came to the attention of Andy during a recording session in the dungeon that was the Madcap Studio, where Steven was conjuring poetry from a Fender Rhodes so battered that it was a miracle it worked at all. Steve joined Solstice in the wake of Circles and remains the only Solstice keyboard player. Beyond Solstice Steve is an accomplished sessioneer and songsmith as his solo album, Lark , will testify.